ISO 45001 (OHSAS 18001) certification
ISO 45001 | Occupational Health and Safety Management System
Occupational health and safety management system certification according to ISO 45001 / OHSAS 18001
ISO 45001 (which replaces OHSAS 18001) is the international standard for the implementation of an Occupational Health and Safety Management System (OHSMS). It identifies the main threats to workplace safety and provides solutions to effectively minimize employee health risks at work.
With ISO 45001 certification, the company will have effective risk prevention processes in place across all company processes. A certified company declares that it cares about the health of its employees and does its utmost to ensure a safe environment and improve working conditions. By introducing a management system according to ISO 45001, setting up controls and OSH management, the company gains a number of benefits, which are mainly related to a reduction in the number of work accidents, lower employee turnover and an overall increase in the quality of work.
ISO 45001 conceptually complements ISO 9001 and ISO 14001, enabling a company to establish an effective, comprehensive quality and environmental management system. In 2021, ISO 45001 will fully replace the older OHSAS 18001 standard.
Solve workplace safety with the implementation of ISO 45001. It will provide you with the elements of an effective occupational health and safety management system that will help you set up company processes with an emphasis on employee safety. And that should be a priority for any healthy and functioning company.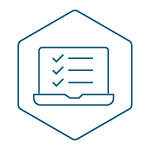 Expertise and professionalism
We cooperate with leading certification authorities and follow current trends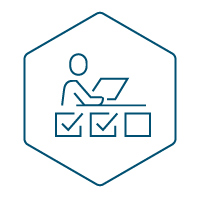 Hassle-free certification
You can count on. We stand by your side throughout the certification process.
17 years of experience
We have been certifying companies for over 17 years. We have enough experience even for challenging projects.
Occupational health and safety
Benefits of an occupational health and safety management system according to ISO 45001 / OHSAS 18001
Who is ISO 45001 certification for?
ISO 45001 certification is intended for all organizations and companies that are not indifferent to the safety of employees and occupational health. The introduction and implementation of this standard minimises health and safety risks not only in the workplace but also in the company's surroundings (e.g. in stores, sales and demonstration centres). The company thus declares that it effectively contributes to the prevention of undesirable hazardous phenomena that could endanger the health of workers, visitors and suppliers.
Suitable for companies of any size (small, medium, large)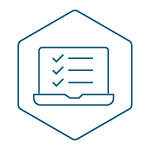 No limitation of sectors (manufacturing, engineering, business, services)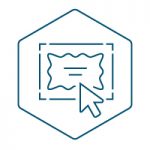 Suitable for private and public sector
How difficult is the ISO 45001 certification process?
The overall ISO 45001 certification process is not difficult when you go about it with professionals. We will be happy to explain all the details and prepare everything you need to handle the whole process without any worries.
We can help you with certification
Are you interested in certification ISO 45001?
We will prepare a tailored ISO 45001 certification offer and advise you on the best solution.
Simply fill in the form and we'll take care of the rest.
years of experience in certifications
years of experience of the parent company ELBA, a.s.