ISO 18788:2015 certification
ISO 18788 | Certification scheme for security services
ISO 18788 certification for security services and organizations
ISO 18788 (Management system for private security operations) ISO 18788 is a key step for organizations that operate in high-risk and hazardous areas such as private security services, protection of persons and property, and other similar activities.
ISO 18788:2015 provides best practices and for managing safety risks and ensures that organizations operate in accordance with the highest standards of safety and ethics. The standard establishes processes and procedures to help security firms reduce costs and improve the quality of their services.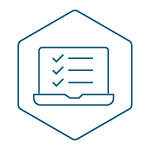 Expertise and professionalism
We cooperate with leading certification authorities and follow current trends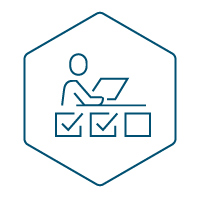 Hassle-free certification
You can count on. We stand by your side throughout the certification process.
17 years of experience
We have been certifying companies for over 17 years. We have enough experience even for challenging projects.
How will the certification help you?
Why certify your company with ISO 18788
ISO 18788:2015 certification brings several benefits to private security companies and agencies:
Who is ISO 18788 certification for?
Management System Certification for Private Security Services is designed for all sizes of companies and agencies that are in the business of protecting people and property.
Our company is a specialist provider of ISO 18788 private security operations management system certification.
With our team of experienced auditors and security experts, we will provide you with a professional and comprehensive service to achieve this prestigious certification.
If you are a security company, we recommend that you consider obtaining ISO 18788:2015 certification. The standard will help you improve your ability to provide a professional service to your clients.
Suitable for companies of any size (small, medium, large)
We can help you with certification
Are you interested in certification ISO 18788?
We will prepare a tailored ISO 18788:2015 certification offer and advise you on the best solution.
Simply fill in the form and we'll take care of the rest.
years of experience in certifications
years of experience of the parent company ELBA, a.s.