Business continuity management
ISO 22301 Certification | Business Continuity Management System
ISO 22301 is an international standard designed to protect your business from all kinds of hazards and unforeseen events that could put your business at risk. With this standard, you will set rules and requirements that ensure continuity in your business or lead to faster recovery in the event of adverse external events.
The goal of this standard is to prepare your business for external threats and minimize the impact of adverse circumstances such as fire, flood, natural disasters, power outages, worker shortages, production disruptions, terrorist attacks, and other threats.
Business Continuity Management is a set of rules and activities that help identify relevant threats to your business and key business processes. This will help them identify and name potential risks and provide guidance on how to deal with crisis situations.
ISO 22301:2012 is a global standard to help companies get back on their feet after unforeseen events. ISO 22301 builds on the success of the British Standard BS 25999 along with other regional standards.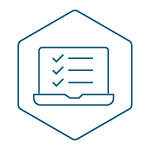 Expertise and professionalism
We cooperate with leading certification authorities and follow current trends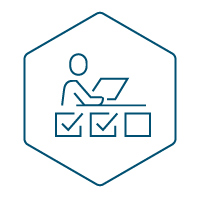 Hassle-free certification
You can count on. We stand by your side throughout the certification process.
17 years of experience
We have been certifying companies for over 17 years. We have enough experience even for challenging projects.
Who is ready is not surprised
Benefits of ISO certification
We will advise you on how to implement business continuity management standards in your company that will bring you clear benefits.
We recommend that ISO 22301 be implemented in all organisations and companies, regardless of size or area of operation. Thanks to the certification, the company will implement a threat prevention system and prepare for unexpected situations. The standard is particularly suitable for companies that operate in areas in a risky environment – e.g. power and water industries, telecommunications, manufacturing and engineering, transport, telecommunications or companies with continuous operations.
Suitable for companies of any size (small, medium, large)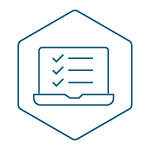 No limitation of sectors (manufacturing, engineering, business, services)
How difficult is the certification process?
The overall ISO 22301:2012 certification process is not difficult when you go about it with professionals. We will be happy to explain all the details and prepare everything you need to handle the whole process without any worries.
We can help you with certification
Are you interested in certification ISO 22301?
We will prepare a tailor-made certification offer and advise you on the best solution.
Simply fill in the form and we'll take care of the rest.
years of experience in certifications
years of experience of the parent company ELBA, a.s.