ISO/IEC 20000-1 certification
ISO 20000 | Quality Management System in Information Technology
Certification of IT quality management system according to ISO 20000
The new international standard ISO/IEC 20000:2018 specifies the requirements for an information technology service management system. The standard specifies the basic criteria for the implementation of a Service Management System (SMS). This standard helps a company to create and set up the right internal structure for IT services, telecommunication services, data services or transmission services. The aim of ISO 20000-1:2018 is to improve the quality of IT services, whether in relation to the customer or within the organisation.
With ISO/IEC 20000-1 certification, you declare to your business partners and customers that you adhere to the highest level of IT service quality indicators. Simply put, with ISO 20000-1 certification, you show that your internal information system, document management, and electronic request processing are at a high technical and security level. You will demonstrate that you have both sufficient technical equipment for the fast processing of customer requests and sufficient security of the stored data.
ISO/IEC 20000-1: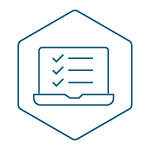 Expertise and professionalism
We cooperate with leading certification authorities and follow current trends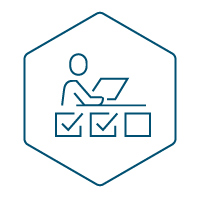 Hassle-free certification
You can count on. We stand by your side throughout the certification process.
17 years of experience
We have been certifying companies for over 17 years. We have enough experience even for challenging projects.
Why certify to ISO 20000?
Discover the benefits of ISO/IEC 20000 certification
Discover the benefits of ISO/IEC 20000 certification
The certification is suitable for all companies, regardless of size or area of operation, that use information technology. It is suitable for entities that want to publicly declare the high level of their information infrastructure and information systems.
The ISO 20000 standard is recommended in companies that want to introduce some standardization and improvement of the IT services provided, or in companies that directly provide IT services.
Suitable for companies of any size (small, medium, large)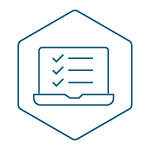 No limitation of sectors (manufacturing, engineering, business, services)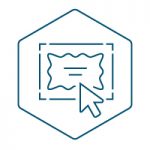 Suitable for private and public sector
How difficult is the ISO 20000 certification process?
The overall ISO 20000 certification process is not difficult when you go about it with professionals. We will be happy to explain all the details and prepare everything you need to handle the whole process without any worries.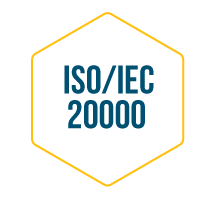 We can help you with certification
Are you interested in certification
ISO/IEC 20000-1?
We will prepare a tailored ISO 20000 certification offer and advise you on the best solution.
Simply fill in the form and we'll take care of the rest.
years of experience in certifications
years of experience of the parent company ELBA, a.s.