ISO 27001 | Information Security Management System
Information Security Management System certification according to ISO 27001
The international standard ISO 27001 specifies the requirements for an information security management system (SMIB). This system concerns the establishment, operation and implementation of information services and information security that will protect company data and processes from external interference. Simply put, ISO 27001 contains a set of requirements that a company should meet in order to be considered trustworthy and secure from an information security perspective.
By introducing ISO 27001 into the company, it will be easy to identify risks and threats in the area of information technology and services and take appropriate measures to eliminate them. By implementing security measures, the company will be better protected against cyber-attacks or data leaks. An ISO 27001 certified company has all the right processes in place to protect its data.
ISO 27001 is fully compatible with and appropriately complements other quality management systems, represented by ISO 9001 quality management and ISO 14001 environmental management standards.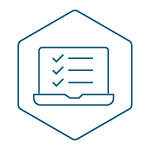 Expertise and professionalism
We cooperate with leading certification authorities and follow current trends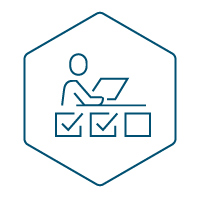 Hassle-free certification
You can count on. We stand by your side throughout the certification process.
17 years of experience
We have been certifying companies for over 17 years. We have enough experience even for challenging projects.
Information security according to ISO 27001
What are the main benefits of ISO 27001 certification?
ISO 27001 is particularly suitable for companies that operate in the field of information and data protection, such as IT services, finance and healthcare. It will also find its justification in organisations operating in the public sector.
It is important wherever a company processes sensitive data and information that needs to be protected and secured from misuse or theft.
Suitable for companies of any size (small, medium, large)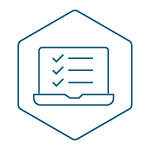 No limitation of sectors (manufacturing, engineering, business, services)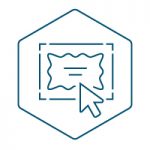 Suitable for private and public sector
How difficult is the ISO 27001 certification process?
The overall ISO 27001 certification process is not difficult when you go about it with professionals.
We will be happy to explain all the details and prepare everything you need to handle the whole process without any worries.
We can help you with certification
Are you interested in certification
ISO 27001?
We will prepare a tailored ISO 27001 certification offer and advise you on the best solution.
Simply fill in the form and we'll take care of the rest.
years of experience in certifications
years of experience of the parent company ELBA, a.s.