Detailed information about ELBACERT certificates
The ELBACERT certification body has certified more than 500 different companies and organizations since its inception in 2004.
validity period of the certificate
we issue certificates in 2 languages as standard.
By agreement in any world language.
Use of ELBACERT certification marks
For the purpose of presentation, prestige and credibility, the certified entity may use the certification marks , according to the terms and conditions, on its documents, website, promotional products, company vehicles, etc.
Conditions of use of the ELBACERT® certification marks
The certified client is entitled to use the ELBACERT certification mark after the certificate has been granted.
A certified client cannot use the certification mark on areas that have not been certified
The certification mark shall not be permitted to be displayed on test articles or products or used to indicate product certification and shall not be used in a manner implying that the certification body assumes responsibility for the quality of the articles, products and services
The certification mark may not be used on laboratory test, calibration or inspection reports
ELBACERT has the right to check the use of the certification mark in any audits carried out at a certified client
The certification mark may also be used in a different colour from the official display, but only one colour may be used in this case. The certification mark can also be used in a different size than the official display, but the aspect ratio of the official ELBACERT certification mark must be maintained
Termination of the certified client's right to use the certification mark shall be governed in all relevant cases by a legally binding agreement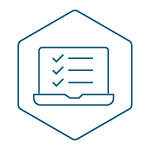 Expertise and professionalism
We cooperate with leading certification authorities and follow current trends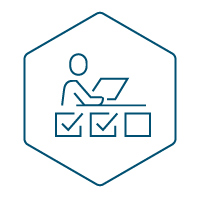 Hassle-free certification
You can count on. We stand by your side throughout the certification process.
17 years of experience
We have been certifying companies for over 17 years. We have enough experience even for challenging projects.
years of experience in certifications
years of experience of the parent company ELBA, a.s.