Protection of information systems and data against misuse and theft
Activities carried out in accordance with the Act on Cyber Security no. 69/2018 Coll. and related legislation.
Nowadays, the necessity of sufficient protection and security of company data and personal data is relevant for every company. We offer you a cyber security audit of your business to see if you are compliant with legal requirements and obligations regarding the protection of essential and digital services.
The aim of a cyber security audit is to protect information systems, networks and data from breaches, as well as to protect all stakeholders, including customers themselves.
A cybersecurity audit should be conducted every two years, or whenever there is a significant change that affects IT security measures (for example, implementation of a new network or information system, technology changes, or changes to a core service.)
The National Council of the Slovak Republic reacted to the existing security threats by promulgating Act No. 69/2018 Coll. on cyber security and on amendment of certain laws, which brought new obligations to operators of basic services and providers of digital services. One of the obligations is to conduct a cybersecurity audit.
Our company is registered in the list of entities authorized by the National Security Office of the Slovak Republic to perform cybersecurity audits.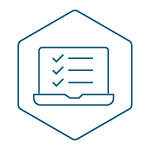 Expertise and professionalism
We cooperate with leading certification authorities and follow current trends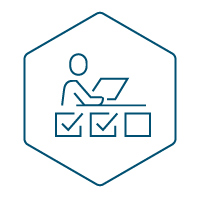 Certification without concerns.
You can count on us. We stand by your side throughout the certification process.
16 years of experience
We have been certifying companies for over 16 years. We have enough experience even for challenging projects.
Who is the cyber security audit for?
Cybersecurity audit for companies
The audit is intended for operators of basic services. A basic service is a service that is registered in the list of basic services and at the same time:
Control over compliance with the requirements of the law is exercised by the National Security Authority, which can impose a bid of up to €300,000.
Who is the cyber security audit for?
Suitable for companies of any size (small, medium, large)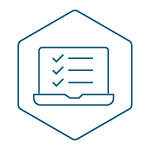 No limitation of sectors (manufacturing, engineering, business, services)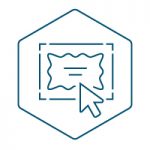 Suitable for private and public sector
How difficult is it to conduct an audit?
The overall audit process is not difficult when you go into it with professionals.
We will be happy to explain all the details and prepare everything you need for a successful audit.

ELBACERT is registered in the list of entities authorized by the National Security Office of the Slovak Republic to perform cyber security audits.
We can help you with the audit
Are you interested in Cybersecurity audit?
We will prepare a tailored cyber security audit quote and advise you on the best solution.
Simply fill in the form and we'll take care of the rest.
If you have 5 minutes, you can also fill in the detailed cyber security audit questionnaire.
years in the field of certifications
years of experience of the parent company ELBA a.s.